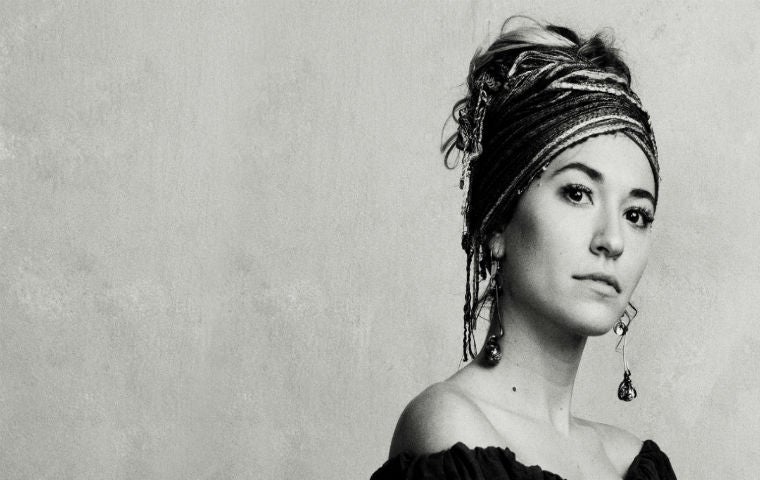 It's really simple. Lauren Daigle was attempting to live in peace with all men without pursuing holiness. She is to be commended for seeking to reach out with love to her audience and show hosts, but with so much pressure to conform she fell short of presenting clear truth.
"Strive to live in peace with everybody and pursue that consecration and holiness without which no one will [ever] see the Lord" (Heb. 12:14- AMPC).
Here are the arguments Christians are making on Lauren's behalf:
Stop being a hypocrite and get the plank out of your own eye.
Stop identifying her sin and identify your own of not loving the poor, the widows, and the orphans.
Stop condemning her because you've never been in her shoes.
Stop treating your brothers and sisters like this.
We are not called to identify people's sin but to be salt and light.
What we are doing is rebuking one another in the face of the world. That is exactly what the devil wants. because he knows that the world will only know we are disciples of Jesus by our love for one another.
"By this shall all [men] know that you are My disciples, if you love one another [if you keep on showing love among yourselves]" (Jn. 13:35 – AMPC).
We shouldn't be settling our differences in front of the whole world in this manner. The voice of reason must prevail during such controversy. And besides, if indeed Lauren Daigle is our sister and she has sinned, she needs to be spoken to privately about her behavior by someone mature who knows her.
The other problem is when the majority of Christians are saying these things it gives room for deception to spread in the church and in society by lowering God's moral standards. Issues like this are to be dealt with in house or in the Church amongst ourselves (read 1 Cor. 5 when Paul encouraged the Corinthians to judge the man who was committing incest).
THE COMBINATION OF TRUTH AND LOVE
Christians are divided over Lauren Daigle's words and actions. Some are calling for love. Others are calling for truth. What we need to see and understand is that both are right. Our constant squabbling  and rhetoric is useless and unproductive. As I said, it divides us and makes us look foolish to the world.
Love spoken in truth is the combination of wisdom that we need. Compassion blended with conviction is the most effective way to present the gospel. Mercy and might will make things right.
Lauren Daigle fell short of finding this combination so she lied. Yes, it is shameful, cowardly, and grievous, but could you have done more? Considering the limelight, the platform, and the large audience she was speaking to…considering the pressure she was under to want to say the right thing and not be misunderstood or misinterpreted, are you sure you could've done better? Do you even know the terms of the agreement she probably had to sign to even be interviewed?
THE BIGGER ISSUE
This incident, however, speaks to a larger and much deeper problem within the Church today. Not many pastors are educating and equipping their people to always be ready to give a defense of the hope that is within them. Now watch this: we are to do this "with meekness and fear" (1 Pt. 3:15).  One translation says "with gentleness and reverence".
"But sanctify the Lord God in your hearts, and always be ready to give a defense to everyone who asks you a reason for the hope that is in you, with meekness and fear…" (1 Pt. 3:15).
What if Lauren Daigle was so prayed up and filled with God that she began to weep as she told her audience of the dangers of sin including homosexuality? Do you think many more people in the world would be touched in a godly positive way? Do you think Christians would be bickering so much over this interview and what she said or didn't say?
Much of the time combining love and truth has to do with our approach, our gestures, and disposition. The stronger the truth and the harder the message, the more broken the vessel needs to be that its spoken through. Excessive zeal for truth without love shining through a broken vessel is abrasive. It's like fingernails scratching a chalkboard.
What is emanating from us when we speak? The bigger issue is not so much our words, but what spirit is transmitted through our words? That's a big part of what it means to sanctify the Lord in our hearts.
And this is what the American Church needs to learn to do. More to come…
NOTE: Our books and articles are forerunners to the move of God and personal holiness. The fire of God and the fear of God is attached to them. If you feel like this article is valuable, please use the social media buttons below to share it. Also, this ministry is sustained by the freewill offerings of those who believe in the mandate and message of revival that this ministry carries. If this article has been a blessing to you, would you prayerfully consider making a tax-deductible contribution through our Paypal button to help? 
Thank you, and may God's richest and best be yours.