A couple of years ago I preached a message on The Law Of Attraction using Rev. 22:11 as an opening text, explaining that the condition of departed spirits who've left this earth is irreversible.
"He who is unjust, let him be unjust still; he who is filthy, let him be filthy still; he who is righteous, let him be righteous still; he who is holy, let him be holy still."
After death you will be drawn to the ruling passions you were drawn to in this life. This means that if you were drawn to places where sin reigns such as night clubs, bars, porn sites, to where evil is glorified, to where profanity, obscenities, and curses are spoken, then you will leave this earth and be pulled toward the place of those ruling desires. In this case, hell.
If you are a slave to sin and cannot stop its bondage in your life…if you do not enjoy worshiping and sharing Jesus…if you resist spiritual instruction and holy preaching you are in danger of eternal perdition. If you do not have mental freedom and peace deep down inside your spiritual nature is not in accord with God.
Heaven is for the pure and holy. Heaven is for those whose natures have changed, who've truly repented and been born again, and who love Jesus with all their hearts and are living wholly for Him. Holiness and sin can never touch each other. There can be no mixture. Good and evil cannot harmonize. The sinful nature of man can never harmonize with the intense purity and holiness of heaven. A sinner would be in complete discord and agony in heaven.
You're either born again with a new nature that loves and practices righteousness or you're still in your sins and practicing unrighteousness. Heaven and hell are determined by you and your nature, not God. He has sent Jesus Christ whose precious blood was shed that you might repent and believe the gospel and be born again (Jn. 3:7) and given power to become sons of God (Jn. 1:12).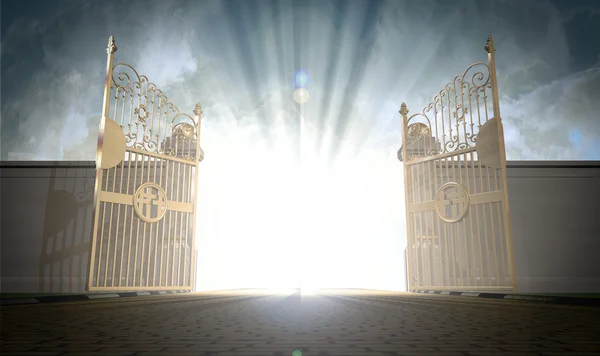 What I'm saying is this: The great purpose of divine revelation is to warn men that their manner of living in this world has a permanent effect on their eternal destiny. Humanity's time on the earth is very brief compared to eternity and serves to only be a dressing room to prepare your soul for eternity and secure fitness for the next life. This is what should have every man's reverent attention in this life.
Do not let the devil lie to you and tell you that you will be unhappy if you repent and live a holy lifestyle and that somehow you'll be missing out on the fun. Don't believe the big lie of Satan that there can be no real enjoyment in life if you stop sinning. The truth is that the person who has truly repented has no desire to sin. The grace of God is given to a person who repents and changes that person's desires and empowers him to live for Christ.
The fake love gospel void of repentance has deceived many. The hyper-grace gospel void of repentance has deceived many. The diabolical silence on holiness and such themes as the cross, the blood, and hell have bred defective believers who profess Christ but in works and obedience deny Him.
Many in and outside the church need to repent and believe the gospel. If we just do that it will change the Church and the nation.