Seems like a paradox, doesn't it? How can one be tired and full of joy at the same time, since the joy of the Lord is our strength? The simple answer is that the body is mortal. As a man, Jesus was full of joy (Heb. 1:9), but He got tired and needed rest, too.
"Jesus therefore, being wearied from His journey, sat thus by the well" (Jn. 4:6).
The brief exchange the disciples had with Jesus gives us a clue as to the strength of His life.
In the meantime His disciples urged Him, saying, "Rabbi, eat." But He said to them, "I have food to eat of which you do not know." Therefore the disciples said to one another, "Has anyone brought Him anythingto eat? Jesus said to them, "My food is to do the will of Him who sent Me, and to finish His work" (Jn. 4:31-34)
Doing the will of the Father was Jesus' food, meaning this is where His nourishment, satisfaction, and joy derived from. The will of the Father is for us not only to worship Him in spirit and in truth (Jn. 4:23), but to obey Him in the great commission and be willing laborers in the harvest fields and touch people's lives with kingdom love and power. 
TRIP REPORT
Every time we minister at home and on the road, to one, a few, or many, our spirits get filled with this same nourishment, satisfaction, and joy. We just returned from the southeast where we ministered in four different places. Here are some highlights:
The word of knowledge continues to work through our vessels, not only for healing, but for supernatural encouragement to confirm callings, especially in pastors.
One such pastor had been contemplating how he could fill a new position as president of a ministerial association in his region while maintaining his excellence in his pastoral work at his own church. The Lord confirmed His will to him through revelation and prophecy. He got so happy that he ran around the building.
One other brother did the same as he ran around the building after prophecy and receiving a healing in his body.
After supernatural ministry in the Word and through demonstration of the Spirit tremendous freedom in the Spirit was released to a congregation.
Repentance came to many hearts in another congregation as the sword of the Spirit pricked men's hearts to make things right with God.
I gave a generous tip to a hotel worker, which opened up her heart to share her recent struggles with me. I spoke to her of my life change many years ago when I received Christ and left her my testimonial tract to read.
A young husband with stage 4 colon cancer was prayed for and his wife just messaged me to say that the doctor was surprised when his condition showed improvement.
On our final night of ministry in the southeast many healings were confirmed through the word of knowledge, faith, and gifts of healing. There was much rejoicing as many hearts were gladdened.
These are just a few of the many things that happened on our recent ministry trip. We came home dead tired and yet full of joy as we entered into the labors of others. Engagement in the harvest fields of humanity fills you with joy.
"Do you not say, 'There are still four months and then comes the harvest'? Behold, I say to you, lift up your eyes and look at the fields, for they are already white for harvest! And he who reaps receives wages, and gathers fruit for eternal life, that both he who sows and he who reaps may rejoice together. For in this the saying is true: 'One sows and another reaps.' I sent you to reap that for which you have not labored; others have labored, and you have entered into their labors" (Jn. 4:35-38).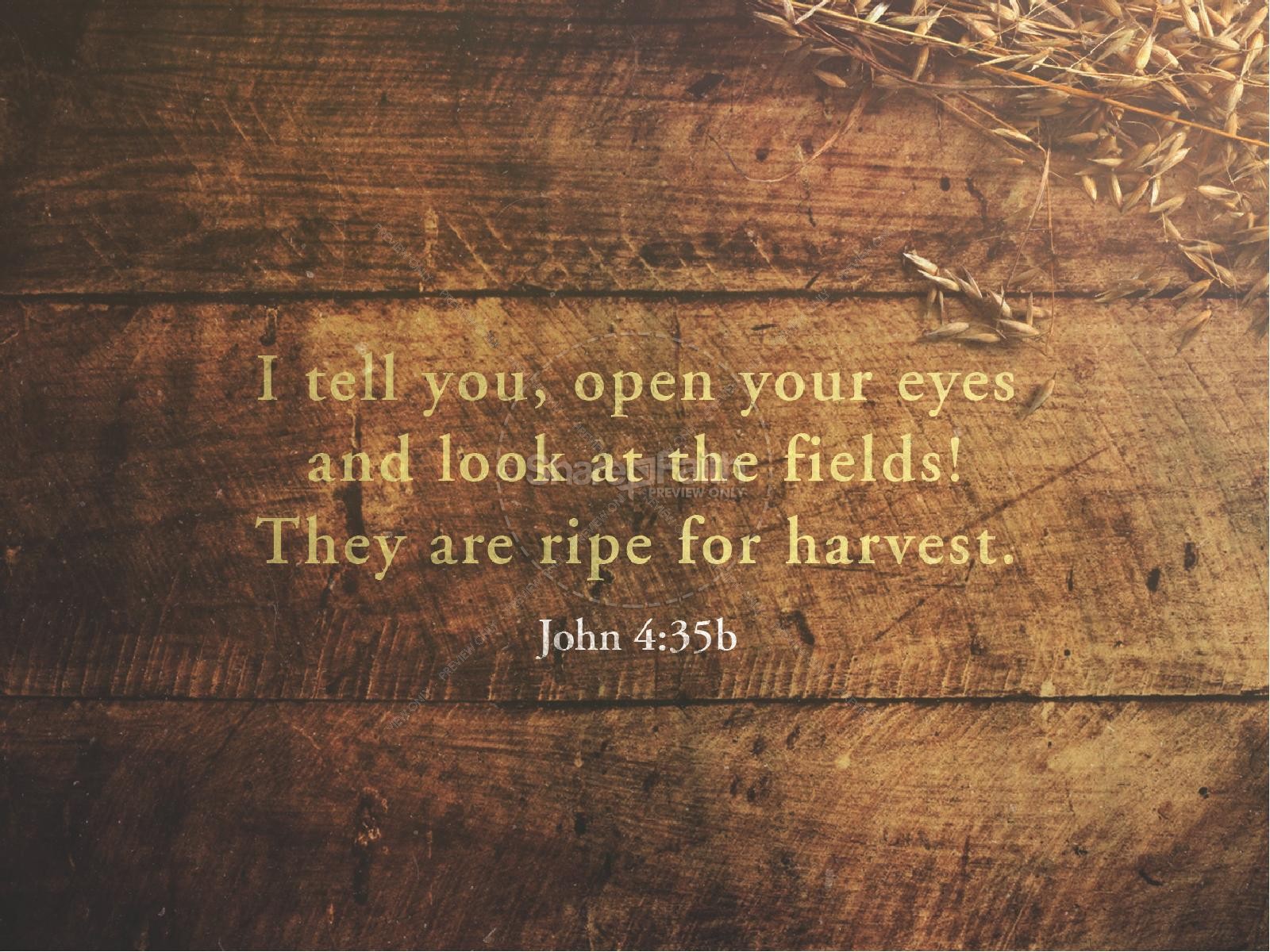 Many believers in churches today are lukewarm and passive simply because they often receive but hardly ever give out. They lack the joy of the Lord and a rejoicing that comes from ministering to others. They lack the nourishment and satisfaction that comes from truly serving Jesus and advancing His kingdom. The cares and stress of daily life and entanglement in the world's affairs and trivialities have robbed them of true communion with the Lord.
Perhaps this describes your life. The good news is you can change. It's not the giant leaps but the simple adjustments that lead to greater fruit and freedom in your life.
If you will turn to the Lord with all your heart and offer yourself in glad service for His kingdom you will begin to experience a greater intimacy with the Lord almost immediately. Don't necessarily look for involvement in the big church projects or programs going on, but look first to touch individual lives that God places in your path—at home, at work, or in your community. Church services and meetings should be an overflow of your total life.
Enter into the overflow of God by laying your life down for others. Even simple acts of love and kindness done for the glory of God and the good of others will not go unnoticed by the Master and will fill your heart with joy and gladness.
NOTE: Our books and articles are forerunners to the move of God and personal holiness. The fire of God and the fear of God is attached to them. If you feel like this article is valuable, please use the social media buttons below to share it. Also, this ministry is sustained by the freewill offerings of those who believe in the mandate and message of revival that this ministry carries. If this article has been a blessing to you, would you prayerfully consider making a tax-deductible contribution through our Paypal button to help? 
Thank you, and may God's richest and best be yours.