In 2005 the Lord told me to begin to speak and write more on lost themes and discarded/ understated truths in the body of Christ. These blogs are a part of that assignment.
We are giving a synopsis of the various accounts and testimonies of the 1920s outpouring in China among the orphaned children of the Adullam Rescue Home. Heaven, hell, angels and demons, the end of the Age and the return of the Lord were central themes to all the visions the children experienced during this fascinating outpouring. 
"Enter by the narrow gate; for wide is the gate and broad is the way that leads to destruction, and there are many who go in by it. Because narrow is the gate and difficult is the way which leads to life, and there are few who find it" (Mt. 7:13-14).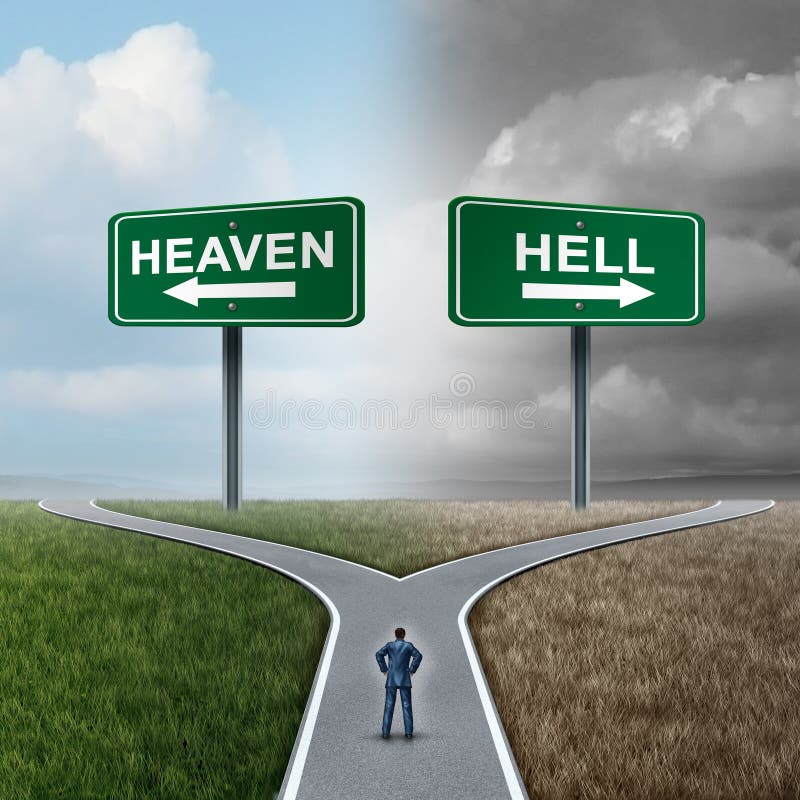 Great, busy, hurrying multitudes hustling with business, carrying great loads of sin and rushing along with the affairs of life, were passing in endless streams and countless numbers. Caught up in a vision in the Spirit, the child was the preacher at the crossroads. Again, only one side of the conversation was heard:
"Hello, my friend! Please wait a minute; I want to speak to you. Say, do not go down that broad road; it leads to hell and ruin. I have been down that way and have seen hell for myself. Stop here by the cross and let Jesus wash all your sins away. From the cross of Christ here you can start up this other road that will lead you to heaven and everlasting life and joy. Oh! that fellow does not believe it. There he goes down the broad road. What a pity! 
"I will stop this other man and see if he will believe. Hey there! Just a minute! Say, do not follow that crowd. They do not know where they are going. That road leads to destruction; that is the road to the lake of fire. Please don't go on. I came out here to stop as many of you as possible and give you fair warning. Better turn aside here, let Jesus wash your sins away, and go with us up the road to heaven where God is. Oh, there he goes, too!
"Here is another. Wait a moment! Say, come out of that crowd. Can't you see there is no one returning? They all go down that road and no one ever comes back. That is the broad road to hell. Stop here by the cross, believe the gospel of salvation through Jesus' blood, and you will be safe. There is no other road further on. This is the only road to heaven. Turn in here or you will be lost, too. Oh, what a pity he does not believe me. There he goes with the others."
Sometimes the youthful preacher would decide that if no one believed him, he would follow the willful crowd to see what happened. When he arrived with the crowd at the brink of the lake of fire in hell, we heard him say, "Look at that crowd falling into hell! No one escapes. Everyone goes in." 
Slowly drawing near the edge of the pit and leaning over and looking down into the lake with its suffering multitudes, the youthful preacher said: "I cannot help you now. I told you all about this back there at the gospel crossroads, but you would not believe. And you still would not believe, even if I could help you out. No, I am helpless now. If you had listened when I warned, the Lord would've saved you. You came on and fell in because you would not take advice. No, I can't. I am going back to the crossroads to see if I can find someone who will listen. I must stop a few at any cost."
The youthful preacher was occasionally successful in persuading one to listen. Then he would say:
"Now you get down there at the foot of the cross of Jesus and pray. Oh, you don't know how to pray? Well, you say what I tell you. 'Jesus, I am a sinner. I was on my road to hell. I am only fit for hell. The big load I carry is only sin. Forgive my sins and teach me to live only for your glory. Amen."
There was rejoicing then as the sinner was saved and started up the narrow road, while the preacher went out to try to rescue another deluded traveler.
These visions with some variations, were repeated many times, making it clear that salvation was only by repentance and faith in the blood of Christ, through the preaching of the gospel–that many were called, that few were saved–that the road to destruction is broad and multitudes pass that way–that the way to life is narrow and few there be that find it. It was equally clear that the Christian is to stand in the gap at the parting of the ways and persuade and warn others to the limit of his ability.
During this outpouring and these marvelous visitations these young preacher boys could be found on the streets preaching under the inspiration of the Holy Ghost, at times even with interpretation, as one would speak the message in tongues and another nearby would step up to preach the interpretation. Girls played a part in this outpouring also.
ANOTHER SOLEMN EXAMPLE
One day a young girl was speaking to a university student out in front of the gate of the Adullam home. In a simple way she began to tell the student of Jesus and heaven and hell, and of his great need for salvation. Here is the conversation:
"What's the use of me being a Christian? I do not need to be saved."
"You might die suddenly in your sins, and you would go to hell." the girl responded.
"Who are you?" scoffed the student. "You are a little snip of an ignorant girl, just a sort of useless beggar. What do you suppose you are trying to do? You are trying to teach me something when you are not worthy to even talk to me. I am a university student. I am wise. I have read many books. I have been many years in Peking. I can read and speak English as well as Chinese."
He then spat in her face and told her to mind her own business.
About two weeks later this young university student succumbed to his death. Shortly after his funeral this young girl went into a trance by the power of the Spirit. After seeing visions of heaven and the glories of the redeemed she stood still and bent over as though looking into hell. (H.A. Baker, the founder of the Adullam Home knew nothing of the conversation the girl had with this university student). Seeing this student now in hell here is what the girl said to him:
"Ah! There is no hell. No, I cannot; I have no power to help you now. You certainly are in an awful plight.  It is you who are worse than a beggar now; all dirty, all filthy, and suffering in the lake of fire. In fact, you look worse than any beggar I ever saw. I thought you told me you were wise and that you had a great education. Where is your education now? Well, I cannot help you now even if you do apologize. That may be, but I have no power. No, only Jesus can save you, but when I told you about Him you made fun of Him and cursed me. Look what we beggars who believe in Jesus have received in heaven: all is joy, all is happiness, all is love in the city of golden streets with its wonderful paradise of God."
Beloved, we need to have the Word of God and visions like this repeated to us time and time again. The world makes us dull. The natural things of life pull us down from giving attention to these realities of heaven and hell. The busy-ness of our earthly affairs rob us of living in the light of eternity.
"For if the word spoken through angels proved steadfast, and every transgression and disobedience received a just reward, how shall we escape if we neglect so great a salvation?" (Heb. 2:2-3)
If you are interested in these themes of life beyond the veil and eternity, please like our Facebook page, Behind The Veil,  and enjoy our television program that will first appear here in both English and Arabic. The first two episodes have already been posted on this page.
And enjoy our YouTube channel for Spirit-filled resources. Go here to enjoy our most popular Face To Face series where my wife and I share briefly on revival and the move of the Spirit.